Precihole Machine Tools is a leader of barrel manufacturing solutions for the defense and firearm industries. Focusing on this niche technology for the last 30 years has made Precihole an internationally trusted brand that offers a comprehensive range of deep hole drilling and finishing machines. One of the company's strengths is its ability to create and customize engineered solutions that are perfectly suited to fit every customer's needs and requirements. Precihole is proud to offer world-class productivity solutions and guaranteed performance over the life of their products.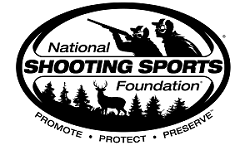 Precihole also designs and manufactures barrel straightening presses that are capable of manufacturing barrels in all calibers for small arm weapon systems. Extensive barrel manufacturing is another one of Precihole's masteries as the company manufactures thousands of gun barrels every month in one of the finest and largest barrel manufacturing shops in India. This experience ensures that production techniques and use of best practices translates into machine reliability, productivity and absolute accuracy.
AccuteX CNC Wire EDM machines come standard with the industry's best and most reliable Automatic Wire Threader. How can we stake this claim? Because AccuteX's patented annealing wire threader is proven every day by the best sources … our customers. One gun manufacturer performs over 750 wire threads per day and another manufacturer claims thousands of hours of unattended operations due to the reliability of AccuteX's patented wire threader.
Nexturn Swiss CNC lathes are engineered to maximize accuracy and economy in the production machining of reliable precision parts used in the defense and firearm industry. Nexturn lathes include basic guide-bushing-equipped machines with maximum bar capacities from 12mm to 38mm diameter; removable guide-bushing machines from 20mm to 38mm capacity, and non-guide-bushing machines with 26mm to 51mm bar capacity. In addition, Nexturn provides turret-type non-guide-bushing sliding-headstock machines to process 45mm, 56mm and 67mm diameter bars.
Six different lathe series are designed to meet specific production and economic requirements:
• B Series: 7 Axes – efficient model with capacity for 22 tools
• PII Series: 7 Axes – guide-bushing equipped model handles bars up to 250mm long
• PYII Series: 8 Axes – exchangeable guide-bushing for cost efficiency on certain parts
• XII Series: 9 Axes – complex machining possible with available B-axis
• XIII Series: 11 Axes – complex opposing gang tooling system with up to 14 live tools
• NST Series: 11 Axes – turret equipped for 56mm & 67mm diameter bars
Types of weapons for which Precihole machines make barrels:
Air guns
Air Pistols
Rifles – Military Use
Rifles – Civilian Use
Sniper Rifles
Sub-machine guns
Machine Guns
Pistols
Shotguns
Grenade Launchers
Mortars
Howitzers
Tanks