CNC Grinding Machines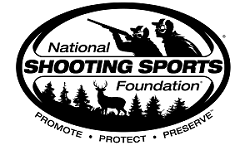 Absolute Machine Tools proudly represents Ecotech CNC grinding machines and manual grinders. These grinders feature a heavy base design and hydrodynamic wheel spindle which are essential to accurately machine larger parts all while holding tight tolerances and smooth finishes on flat surfaces. Ecotech comprehensive line of grinding machines include Cylindrical Grinders (manual, semi-auto, CNC), Internal Diameter ID Grinders (manual, CNC, vertical), Vertical Rotary Grinders, Surface Grinders (manual, CNC, PLC), Roll Grinders (manual & CNC), Crankshaft Grinders (CNC), and Robbi Sliding Gap-Bed CNC Grinders.
Absolute also offers used CNC machines and Precihole's Gun Drill Regrinding Machines. The latter are versatile tools built for precise resharpening of gun drills in a single setup. These machines improve turnover for sharpening gun drills, are operator-friendly and incorporate a range of drills from Ø2.5 mm to Ø 30 mm.
Applications for CNC Grinding Machines
Grinding machines are equipped with a rotating grinding wheel to cut or precisely remove material on a work piece. These are high-performing systems that provide an excellent surface quality.
Given their great performance, the applications of CNC grinding machines span a broad spectrum in the modern industrial sector. However, generally speaking, they're used for finishing or machining of work pieces in a hard-fine manner. Their specific applications pertain to creating metal work pieces of extraordinary quality for even the most complex parts including:
Camshafts
Crankshafts
Valves
Ball bearing
Transmission shafts And More
In addition their usage is not limited to only cylindrical pieces anymore as they can help produce other geometric work pieces.
The acronym CNC stands for Computerized Numerical Control. By eliminating human intervention, CNC grinding robotic machines, with their computerized control, are able to deliver high-level grinding or machining that results in the perfect tools needed for the job. All the operator has to do is enter the requirements or specifications into the computer and the machine gets started with the job, which requires a great level of precision and perfect finishing, all of which can otherwise be difficult to execute manually. Grinding with CNC grinding cobots is fast, reliable, and accurate, not only resulting in a high quality of tools but also successful completion within the scheduled time frame.
It's safe to say that CNC grinding machines are cutting-edge machine tools with a high level of computerized control performance or rather a fully automatic process that may even include loading and unloading of the work pieces. For more information, contact us here!