Mitsubishi LoadMate Plus™ Machine Tending Robotic Cell
Automation…It's Easier Than You Think!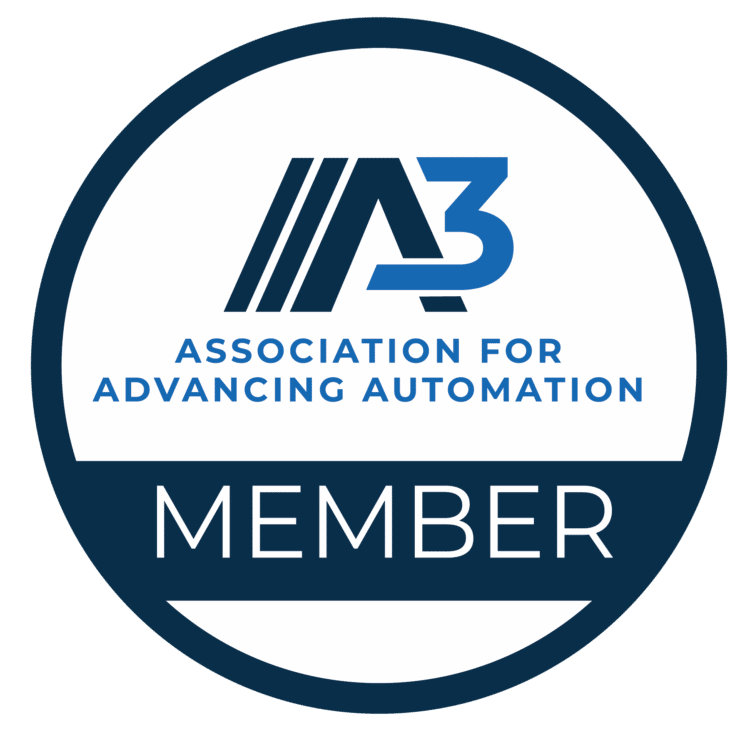 Need to automate but just don't know where to start? Introducing Mitsubishi Electric's LoadMate Plus™ Machine Tending Robotic Cell for adding easy-to-use automation to CNC applications. Load, unload, and palletize your parts in any low-to-high volume application!
Absolute Machine Tools, in cooperation with Mitsubishi Electric's Automation Division, is proud to present our newest robotic machine tending cell. This plug and play cell was designed and engineered to be a compact heavy-duty portable robotic cell for manufacturers requiring the strength of an industrial robot with safety-first functionality. This cost-effective robotic cell allows for quick & easy setups, high performance and accuracy, safety-first functionality, and maximum portability for all types of manufacturers with high/low volume mix production. Additional guarding and fencing may not be necessary when LoadMate Plus is positioned properly in tandem or close proximity with the CNC. Users can learn LoadMate's one-step process of integrating the robot cell to a CNC machine using Mitsubishi's Direct Robot Control Function, all done with one (1) single Ethernet cable.
The LoadMate Plus is so versatile that you can use several different models of Mitsubishi robots inside the enclosure, including all RV-7, RV-8, RV-13, and RV-20 series industrial robots. These robot models have all been tested and proven solid functioning within the cell's enclosure. The cell enclosure was designed to be heavy-duty to allow for heavy payloads and speeds, and in some cases, may not need anchored into the shop floor. The LoadMate Plus can be moved from machine to machine using its built-in casters, and then set into position using it's built-in ratchet pads, or optional floor-mount latching system. Another feature of the LoadMate Plus robotic CNC machine tending cell is that user's will typically only need one teach pendant per facility, and not per machine, saving money.
The automation experts at Absolute Machine Tools together with Mitsubishi Electric Automation understand that incorporating effective productive automation is essential for American manufacturing to remain competitive and profitable. We took the guess work out of it, allowing companies to do what they do best: produce parts with minimal inefficiencies. When your new Mitsubishi LoadMate Plus arrives, you are ready to start programming and making parts! Remember…automation can be easier than you think!
Here's why the Mitsubishi LoadMate Plus industrial robot cells are a smart way to integrate automation into your manufacturing processes:
High-speed machine tending eliminates lost time between machining cycles
Palletize parts in any high/low volume mix
Maximum portability from machine to machine – just roll it!
Integrates with most CNC controls
One-step setups using ONE (1) Ethernet cable
Fully enclosed for safety-first functionality
Payloads up to 20kg using Mitsubishi RV series industrial robots
Reach up to 1,388mm
LoadMate Packages start at $49,900
see more